Come, Connect, Create Your Jewish Future.
Come Home for the Holidays
5781 (2020-2021)
​​
Please join us for the High Holy Days
​
Please call our office at (714) 772-4720 for
more information.
​
​
​
​
​
HIGH HOLY DAY SERVICES
Virtual
Rabbi Joel Berman
Rabbi Emeritus Mordecai Kieffer
Cantor Zev Brooks
​
​
All times are approximate, except for starting times.
S'LICHOT SERVICES
Saturday September 12th
Watch your email for details of our joining
the JCoOC and other congregations on line
​
ROSH HASHANAH
​

​
Friday, September 18th:
​

​
Erev Rosh HaShanah Evening Service - 7:30 pm
Saturday, September 19th:
First Day Rosh HaShanah Morning Service
Preliminary & Shacharit - 9:00 am
Torah & Sermon, 10:00 am
Musaf 11:00 am
Service concludes 12:15 pm
Sunday, September 20th:
Second Day Rosh HaShanah
Preliminary & Shacharit - 9:00 am
Torah & Shofar - 10:00 am
Musaf - 10:45 am
Tashlich immediately after Adon Olam,
then switch to interactive sermon on
Zoom - 11:30 am
Service Concludes 12:15 pm
Shofar Blow-Out in Parking Lot - 5:00 pm
SHABBAT T'SHUVAH: Saturday September 26th
Services 9:30 am
​
​
KOL NIDRE NIGHT

:

Sunday September 27th
Kol Nidre 7:00 pm
​
YOM KIPPUR DAY:
Monday September 28th
Preliminary & Shacharit - 9:00 am
Torah Service, Sermon & Yizkor - 10:00 am
Musaf - 11:30 am
Mincha - 3:30 pm
Ne'ilah - 6:00 pm
Shofar Sounding not before 7:16 pm
​
The Lulav & Etrog

(Arba Minim - The Four Species)
Call the office to place your order
​
​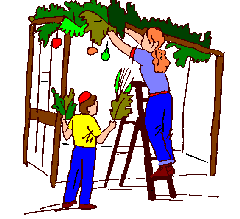 SUKKOT
​
Friday October 2nd thru Friday October 9th
Morning Services:
Saturday October 3rd at 9:45 am
Sunday October 4th at 9:30 am
​

​SHEMINI ATZERET
​
Saturday, October 10th:
Morning Service - 9:30 am
Yizkor Memorial Service - 11:00 am
​
SIMCHAT TORAH
​
On Simchat Torah we will conclude reading the Torah Scroll and begin it all over again.
​
Sunday, October 11th Morning Service - 9:30 am
​